Call Outs v Workshop Servicing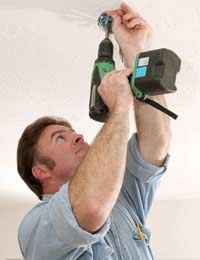 When starting your electrical repair business you must decide whether you will just do repairs in your workshop or whether you will offer call outs as part of your service.
Extending your Business Service
You need to obtain as much turnover from your business as possible and consideration to extend your business service to include outside call outs should be considered. A call out is where you take your business to a person's house and if possible complete the repair within the home. If not the item is taken back to the workshop, repaired and returned to the customers as soon as possible. The customer does pay for the privilege of this service as opposed to bringing their electrical item into your shop or workshop.
Relying on Staff
Your business will have to rely on staff unless you are a sole trader working from home. If you leave your shop or workshop unattended you will lose business whilst you go to attend to the call outs. However you may hire a service engineer that will cover all your call outs.
Sole Trader Working from Home
If you run your electrical repair business from home, call outs will most likely be a major part of your business as it is unlikely that you will want customers coming to your home. You will need to have a good answer phone or an understanding partner to take calls whilst you are out on your call outs.
Offering Call Outs from your Shop
Offering call outs and owning a shop will definitely require extra staff as you cannot close up to go to call outs as you will lose trade. Offering call outs will increase the custom base of your business as customers who are disabled or unable to bring electrical items to you will benefit from your service. Advertise this service in your shop window and in all your advertisements and it will reap benefits.
Working Long and Inconvenient Hours
Customers can expect call outs at very inconvenient times. They may work during the day and want call outs in the evening or weekend. You will have to work long hours or employ staff at higher rates to cover these call outs. Pass these charges onto your customers.
Call Outs and Charges
Strangely people do not like paying call out charges and seem to think they should be free. Of course with rising fuel charges and also the time involved you cannot run around for hours for free – you need to earn a living. Tell your customers that you have a charge which is the first hours labour and that if the repair is carried out during that time they will only have to pay the cost of spare parts on top. Make it clear that if the quote is not accepted the customer will have to pay that first hour's labour charge. If a person is still grumpy the chances are that they will not have the money to have their electrical item repaired anyway and you should cut your losses and refuse to book the call.
When calculating your charges for call outs remember that you may have to take the item back to your workshop for further work before it is repaired. Keep a note of the time spent on the item and remember to give the customer a receipt for their property making notes of any scratches and dents in case you are accused of making them.
You might also like...