Health and Safety for Staff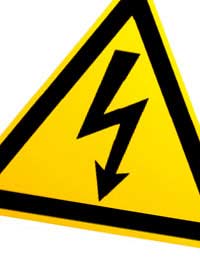 When the time comes to consider employing staff for your electrical repair business you must consider the health and safety aspect of their working conditions and how you will be training them to be health and safety conscious.
Law
The Health and Safety at Work Act of 1974 covers most of the employment law that you have to know when employing staff. Some of the aspects that you should consider include:
Supply your staff with a written code of contract. This could be part of their contract when they join the business. Much of health and safety is common sense but chances are that you get a few lads together having a laugh and before you know it someone is injured sand you as owner of the company could be sued by the injured staff member or prosecuted by the health and safety initiative.
You should carry out a risk assessment of your workshop or shop and keep a record of. Hold regular staff meetings and keep staff up to date with health and safety at work issues that may crop up. This could be thing that you have observed or how to handle new electrical equipment and materials.
If you employ more than five staff members you have to hold a health and safety policy for your company. This can be how materials are handled, safety wear, dealing with electrical items.
Work wear or protective wear should also be supplied where necessary.
As owner of the business you should ensure that customers and staff are both safe when on your premises.
Myths
There are often myths surrounding health and safety issues. Many are laughable but some can be cause for concern amongst business owners who may abbey these strange rules rather than face prosecution under health and safety regulations. The most popular health and safety myths are:
Ladders are now banned - In fact ladders can be used as long as they are anchored safely – which is just common sense.
Due to Health and Safety regulations claims made against employers have increased - This is untrue, in fact claims have remained at the same level for many years. It is the advertisements seen on television for the companies offering 'no win no fee' packages that has heightened these concerns.
Due to new health and safety rules scaffolding has to be in place to replace a light bulb - This is false and scaffolding would only be used in a building such as a church where the ceilings were high and additional work was being carried out.
Common Sense
Most aspects of health and safety at work is common sense. Do not leave cables trailing on the floor where staff and customers can trip and hurt themselves. Cables should be taped in place as should loose carpets and tiles again so no one can trip. Work areas should be well lit so eyes are not strained. Staff working on computers should take regular breaks to ease the eyes and avoid stiff muscles and repetitive strain injury.
Accident Book
Keep an accident book and note down any small accident that occurs. Have those involved sign the book as well.
First Aid Box
Keep a first aid box and sign post where it is kept. Have at least one member of staff trained in basic first aid and make sure their training is kept up to date.
You might also like...