Relevant Qualifications for Radio, Video and Hifi Engineers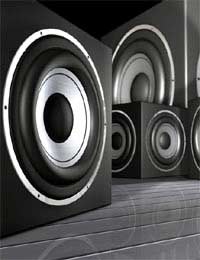 When setting up your electrical repair business it is important to have your workshop staff trained and also hold relevant qualifications for the repair of video, radio and hifi equipment. It is up to you as an employer to check your staff are suitably qualified.
Years ago the electrical repair business was flourishing with every high street having a repair shop and also offering rentals for televisions, videos, radios, hifi and even fridges and washing machines. Due to mass production of products and the availability of cheap electrical equipment in every high street supermarket at knock down prices this type of business is on the decline.
Is there Still a Market for Qualified Electricians?
However small the electrics trade has now become there is still a market for good electricians who hold all the qualifications required for their trade. Although the electricians no longer need to have apprenticeships they still need to attend college and learn how to repair electrical items with both practical and theoretical work. Schools now offer training to students in their final year so they can enter the world of electrics with a rudimental knowledge ready to work and study for their qualifications.
Qualifications for Engineers
City and Guilds are still the main examination body for electricians of all types. The qualifications are easily recognised and expected by employers large and small. Although large electrical corporations also have their own training scheme City and Guilds hold a rule by which electricians training is measured. Depending on which field of electrics you wish to field the City and Guilds qualifications have a course for you to follow. It is also possible to take the course online, in college or alone as long as the exam itself is taken in a recognised establishment.
Ensuring Your Staff are Fully Qualified
When electricians are taken on by your company – or yourself – it is imperative to see proof of qualifications rather than take the word of the member of staff. If someone should be injured or killed because your electricians were incompetent it is your business that could be sued or closed down. Your insurer will not be amused that you took on unqualified staff.
Modern Technology
With technology today it is not enough to be qualified just to repair video, radio, hifi and televisions. The market is so much smaller that to hold down a job as an electrician in the field you will have to turn your hand to more forms of electrics than ever before. It is also known for electricians to be called upon to repair computers, laptops and other items as well. Add to this, satellite systems, digi boxes and games machines and the electrician's job has changed beyond belief.
Keeping Up to Date with Training
As the world of electrical repairs changes it is imperative that qualifications and training are updated. It may be that there aren't even approved examinations yet for some of the products, but manufacturers will be able to offer service information and courses to help electricians and those that work in the world of electrics.
You might also like...