Shops: Health and Safety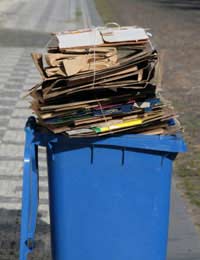 When starting your electrical business and purchasing your shop you need to consider the health and safety aspect of your business and what you need to do to keep both staff and customers safe in your shop.
Disposing of Rubbish
Owning a shop means that rubbish will accumulate. Staff must be trained to put away boxed and packing material as they unpack stock. Recycle where necessary and put the rest in dustbins ready for collection. A customer or another member of staff could easily rip over the rubbish left lying around and injure themselves. A claim against your insurance would be made and you may find yourself being prosecuted under health and safety regulations.
Check also that paper and cardboard is not left where it can be set alight by trouble makers and jeopardise your business premises.
Insurance for your Shop, Staff and Customers
Make sure that your shop insurance covers every aspect of your business. Public and staff liability is an important part of the policy along with fire, theft and replacement of stock etc. if for any reason it is stolen or lost. Read the small print of the policy and shop around before handing over your cash. Speak to fellow traders about their policies and see if it is possible to get a discount through any trade organisation that you belong to.
Tools and Appliances
Any second hand appliances that you sell must be checked to see that they are safe for use by the public. You could be prosecuted or even your shop shut down if a customer is injured or killed when using a product you sold in your shop. Tools and other electrical equipment used by your staff in your shop must be regularly PAT tested. The appliances is then tagged and documented to be safe for use in your business.
Electrical Engineers
Electrical engineers that either work in your shop or for your business must be trained and qualified for the job they do. Do not take their word that they are qualified ask to see their certificates and references. If they are subcontractors they must also have their own public liability insurance. You should ask to see the original document and keep a copy on file in case of dispute.
In Case of Fire
Fit smoke detectors in all relevant places in your shop and check them regularly to see that the batteries are still working. Fire extinguishers should also be strategically placed and staff trained in how to use them. Carry out regular fire drills for staff so that everyone knows what to do if a fire should break out in the shop.
First Aid
You should have a fully equipped first aid box left in a prominent position in your shop. To be really health and safety conscious make sure that you have at least one member of staff that is trained in safety procedures and also holds an up-to-date first aid certificate. By being safety conscious in your shop your premises will be a safe place for your staff as well as your customers.
You might also like...