About Our Site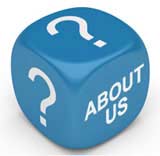 StartAnElectricalBusiness was formed to offer a unique reference point on how to start up and run an electrical business.
Many skilled engineers consider starting their own electrical businesses at some time in the careers and many decide not to as they have no idea how to start. This site will give valuable advice on how to start, whether to have a shop on the high street, a workshop on an industrial site or perhaps work from home.
Dealing with customers and health and safety issues are also covered along with hiring and training staff for your business. Taking on apprentices and trainees for your workshop is looked at as well as the type of qualifications that are needed for different kinds of electrical repair work.
This site is ideal for those already in the trade who are looking for fresh ideas for their businesses. New items to sell in the business and what to expect and ask for from suppliers and manufacturers is covered as well as transport needed for the business and working in customer's homes.
Keeping accounts and chasing bad debts is also an important section along with taking deposits before embarking on expensive repair work to appliances so you, the business owner, is not left out of pocket if the customer changes their mind.
All in all StartanElectricalBusiness is a useful site for both the experienced electrician and those new to the trade.

Related Articles in the 'Site Information' Category...