Relevant Qualifications for White Goods Engineers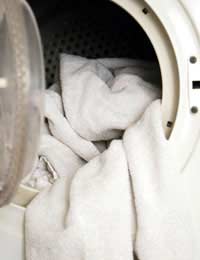 Engineers that repair washing machines, fridges and other white goods must have the relevant and up to date qualifications. They are working with items that if repaired badly and by people with no knowledge and put back into the home could cause injury – even death. Having the right qualifications means you know how to work with potentially dangerous items.
Trainees and Apprentices
Years ago it was the norm to take on apprentices in the domestic appliance trade but these days a young person is more likely to be a trainee. This means they can leave the job, or be dismissed at any time. However an apprentice would be tied into the job for a required length - often five years – and his parents would have to sign the indenture papers as well.
On the Job Training
It is quite permissible to train staff on the job. What better way to train staff than to let them see problems with white goods as they occur. However any work the trainee undertakes should be overseen by an engineer with qualifications. The trainee could attend college on a day release basis taking his or her exams whilst they still earn a living with your business.
Qualifications for the Repair of White Goods
City and Guilds are the major examination board for the repair of white goods and domestic appliances. They have quite a few qualifications that cover white goods repairs from those covering gas and plumbing through to electrical installations. Levels of expertise are from one to three and exams can be studied within the company, at college (full or part time) or online or at home. These qualifications are updated as regulations and requirements are changed.
Training Courses Run by Manufacturers
Most manufacturers run training courses for engineers of white goods. As new products come onto the market so extra courses are introduced. Although a company or individual may have to pay for the courses it does mean that the engineers are capable of repairing the most up to date white goods and their services will be in demand.
Public Liability Insurance
When you have your own electrical business and repair white goods you have to hold public liability insurance. One of the conditions when covering staff is that they are qualified. By employing engineers who are not qualified, you will be in breach of the agreement and could be refused pay out if a claim was made against you.
To be able to advertise that your engineers are all fully qualified is the best advertisement in the world for your electrical company. Do not advertise this fact if they are not all qualified, as anyone receiving bad service is bound to use this against you in any claim.
It used to be that we all knew a man who could fix washing machines or fridges, they never seemed to have any qualifications but could turn their hand to any type of repair. Sadly, these general handy men are no longer acceptable as due to health and safety regulations engineers now have to be fully qualified.
You might also like...
Hello There, I'm looking for course to repair fridges and fridge freezers, can you help please.
dee
- 30-Jun-17 @ 3:24 PM
I'm looking for an opportunity to train as a white goods engineer. I'm a qualified air condition and refrigeration engineer as well. Looking forward to the opportunityto train. Regards, Michel.
gooner
- 3-Jun-15 @ 6:54 PM
how much is courses could you please send details
ash
- 19-Oct-13 @ 2:19 PM