Relevant Qualifications for Television Engineers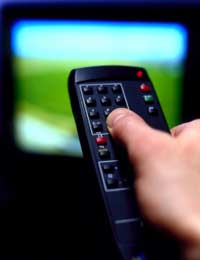 For anyone wanting to repair televisions for a living they must train and gain their qualifications before even attempting to work with electrical goods in people's homes.
Apprenticeships and Trainees
Many years ago when the television trade was still growing there were shops in every high street offering not just television sales but television rentals as well. In fact rental companies were a major employee and trainer of television engineers during the 1960's and 1970's.
Young men were taken on when leaving school and signed up with five year apprenticeships where hopefully they would emerge as fully trained television engineers. Their father's would have to sign the apprenticeship document to ensure that the apprentices would fulfill their obligations to the company. Apart from helping out in the workshops the young men would attend college and also have to learn to drive.
In later years a lot of companies swapped the apprenticeship scheme to that of a trainee which wasn't so contractually binding.Wages were very low during training for the engineers as they were being given what was then an excellent way into a respected career.
City and Guilds
The major training for television engineers is through colleges where the engineers study and sit their City and Guild exams. Years ago television repair was classed as black and white and also colour – these days colour television is the norm. It is also possible to study and pass exams with City and Guilds for Video Cassette Recorders (VCR) and also satellite television. Most television engineers find that there is a crossover between repairing televisions and other electrical appliances such as satellite, radio, hifi and video recorders. Some engineers also move into computer repairs and find that this helps them attract customers.
Broadcast Engineers
Another aspect of training as a television engineer is to move into broadcast engineer work. The BBC is one of the main employers in this field although with the introduction of many cable stations the base of this type of electrical work is spreading and this form of engineers work is now more popular than television engineers careers.
The Future
It probably is not a good idea to train as a television engineer these days as the trade is dying away. With the introduction of more reliable equipment TV sets do not break down so often and so do not need repairing. Equipment is now mass produced and has reduced in price to the extent that they are almost throwaway items. You can now purchase televisions and other electrical equipment along with your shopping in almost every supermarket such is the decline in the industry. People no longer hire televisions and the major hire companies have closed down.
Repair Business
The way forward for television engineers is to diversify into related trades such as computer or medical repairs. If they own repair shops they have to look towards repairing most types of electrical items and to sell ancillary items such as batteries, plugs and light bulbs as everyday items that draw customers into their shops.
You might also like...