Relevant Qualifications for Pat Testing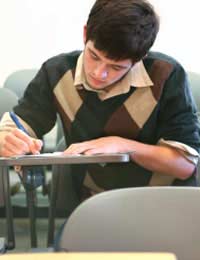 For anyone either wishing to work in Portable Appliance Testing (PAT testing) or wishing to offer PAT testing through their electrical repair business it is imperative that the person undertaking the work holds the right qualifications.
Why PAT Testing?
Portable appliance testing is a procedure that has to be carried out regularly to check that the appliances used by businesses and companies is not failing and a certificate of the test is issued once the PAT testing has been completed. The frequency of the testing depends on the electrical item. Each item tested is also tagged and gives dates etc of the test. PAT testing as it is most commonly known is in fact the in-service inspection and testing of electrical equipment based upon the IEE Code of Practice.
What Qualifications are Required for PAT Testing?
The City and Guilds 2377 certificate is the qualification held by electricians who are qualified to undertake PAT testing. This examination is in two parts, one is for the electricians who undertake the work and the other part is for the managers of the business and the electricians so that they know how the work is undertaken and if their staff have completed the work satisfactorily. The electricians should produce their City and Guilds certificate to customers and those hiring their services to prove that they have the relevant qualifications to undertake the required work.
Charging the Customer
For those businesses offering PAT testing services there are two ways to charge their customers. This can be done by charging individually for each item or on a daily or weekly rate. As most PAT testing is undertaken within a business environment there is likely to be quite a few electrical items to need testing from computers through to kettles in the staff kitchen. It is usual to move into a business and work methodically through the building without interrupting the staff too much. Quite often PAT testing work is carried out at weekend and evenings and so this should be considered when pricing a job.
Training Courses to Become a PAT Tester
Many training companies are now able to offer one or two day training courses for electricians wanting to become PAT testers. At the end of the course the trainee will be expected to sit the City and Guilds exam and will, if they have studied properly soon have the right qualifications to be able to call themselves a PAT tester. It is also possible to find these courses in local colleges and is well worth researching what is on offer in your locality as prices can differ quite considerably.
Using the Right Equipment
Once qualified in PAT testing you will need to have to right equipment in order to carry out this new business. Sometimes training companies will give a testing machine to each trainee when they pay for the course. This will be charged within the fees but most likely given at a discount as the manufacture will be selling in bulk to the training company. A PAT testing machine can cost electricians in the region of £1,000 each but remember that they are part of their business assets and are tax deductible.
You might also like...