Electrical Safety when Working from Home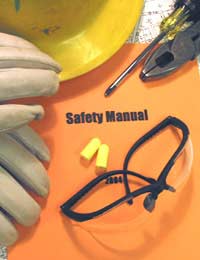 Electricians should always be conscious of electrical safety in their work but more so when working from their home. Safety regulations must be observed under all conditions particularly if there are children in the home.
A Workshop at Home
If you have a workshop at your home you should not encourage people other than trained electricians to enter the room. Even adults who do not work around electrical items could injure themselves or cause a problem when there are covers and backs off of televisions and videos and other electrical items.
Security and Safety
Keep doors to your workshop locked when you are not working and always keep the doors shut against young children. If this is impossible then fit baby gates so that toddlers cannot get into the rooms and hurt themselves.
Keep Pets Away
Cats and dogs will not know that certain rooms in the house are out of bounds to them. Cats can jump onto hot tools such as soldering irons or touch live wires and other contacts and if not killed, most certainly injured or receive a nasty burn.
Dogs, especially young puppies could chew cables and not being aware of electrical safety could electrocute themselves. An animal thinks of every room as home and is not aware of how your work area can be a source of danger in the home.
Safety Regulations
Devise a set of rules if your work area is within the home. Instruct all children who are old enough to understand and also adults, of how you wish your work shop to be respected. Perhaps even post this sign on the door to your work area. As a professional electrician you are aware of safety regulations and must try to pass these on to the members of your family that are old enough to understand them.
Common Sense
Most appliances that you work on will have long cables that most likely have to stretch across the room to an electrical socket. Be aware that these cables and other leads could cause visitors to the trip and hurt themselves. Fit blocks of electrical sockets to your work bench so cables do not have to be draped around the room. Furthermore unplug electrical tools when they are not in use so that they do not sit on your bench and get too hot.
Planning Your Work Area
If you are lucky enough to be able to design your work area in your home make a point of being aware of electrical safety and build safety procedures into your plans.
Electrics in Your Workshop
Keep a separate fuse box for your work shop so that if there is a problem it is contained within your work area and does not affect your home. Have one switch that turns off all electrical sockets and lights in the workshop and use this every time you shut up the workshop.
Safety for Your Family
Be aware that there is a potentially dangerous room that is part of your home. Fit extra fire and smoke alarms in your home and workshop and check that all fire extinguishers are up to date and working. Teach the whole family what to do if there is a dangerous situation and instigate fire drills regularly for the family. Make sure that young children are not frightened by this but teach them to respect your work place.
You might also like...