Is Home Insurance Enough to Cover your Business?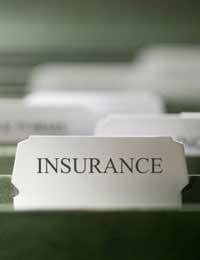 When you have an electrical repair business you must make sure that you have adequate insurance cover. To be under covered could be disastrous for any business let alone a newly formed one.
Shop and Workshop
When you run an electrical repair business from a shop or workshop your home insurance will not be enough to cover you for your business. You will require public liability insurance as well as insurance that will cover your stock and fixtures and fittings if you should happen to be burgled, have a fire or be flooded. The public liability insurance is important as you could be in serious trouble if staff or indeed customers are injured or killed because of your negligence.
Home Insurance
Home insurance usually covers such things as fire, theft and damage from flooding either internally or externally. You would also have some cover for legal fees and other minor items. Unless you itemised expensive items used for your work it is unlikely that they would be covered if damaged or stolen. Check your home insurance policy carefully to see if you need to notify them that you use your home for your business.
Working from Home
With so many people now working from home it's possible to obtain a 'working from home' insurance policy. With cover such as business contents stored in the home, employers' liability, tenants liability and legal expenses it is well worth considering. Another item that many of these types of policies cover is what is called business interruption cover. This is where you will be compensated for loss of earnings if your home and business is damaged by such things as fire or flood which causes you not to be able to work from your home for a time. Home insurance would not cover your business if you were to make a claim and if your business was the cause of a fire or damage to the home it may be that your claim will be rejected – especially if you had not told your insurer that you ran a business from your home.
Bricks and Mortar
Home owners usually have a policy that covers damage to the structure of the home. This could happen because of fire, flood, high winds and other disasters. Whether you work from home form a shop or from a workshop you must check that you have cover for damage to the business property or home.
Cross Check
Ensure that if you have home insurance cover and also business cover that they do not overlap. It is pointless paying out for cover for the same thing as if you have to make a claim you will only be paid out once.
List Your Business Items
Wherever you run your business make sure that you keep your insurance policies safe and if possible in a fire proof box. Make a list of all items owned by the business as it is very hard after a fire has devastated your home of property to have to remember what you need to claim for. Also make sure that all high value items have adequate cover whether on your home insurance or business insurance.
You might also like...