Dividing Work and Home Life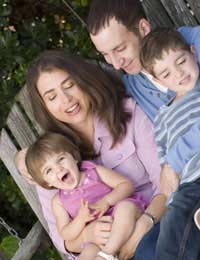 When starting your own electrical repair business you may find yourself working all the hours under the sun. At first finding the right work life balance can be difficult. Your home life may suffer and your family may complain. Once you have the business up and running you will need to decide your work hours and your leisure hours – in fact your work life balance.
Owning a Business and Family Life
When running your own business you must leave time for your family. Granted your wife or partner will understand that the business must succeed in order to provide a family life style but after a while even they may become grumpy if they never see you. Your children, if they are old enough, will understand that you have to work but after a while even they will wonder who this stranger is that comes home late at night and falls asleep in front of the television or spends his time on the telephone.
Shop Hours
If you run your electrical repair business from a shop it is possible that you will be open six days each week – even seven if you are a high street business. This does not mean that you have to be there every minute the shop is open. Make sure you have reliable staff who can cope if you take a day off. Assign a reliable member of staff as manager and have a work rota that means there is always cover in the shop.
Working at Home
If you work from home you must decide that at a certain time each evening your office or workshop door is closed and it is family time. Have a separate telephone number for your business and switch it to answer phone – never be tempted to pick it up if it rings. Customers can live without their toaster or television until you open for business the next morning. Having a home business is fine as it cuts down on overheads but if you cannot distinguish between life and work it may be worth looking for a workshop or indeed a retail shop in which to base your electrical repair business a little way away from your home and family. Set rigid work hours, stop on time and head for home. It is imperative that you recognise a work life balance.
Outside Calls
If you offer a home repair service that operates weekends and evenings you must have cover so that you are not working every hour. If you work alone you will have to decide that on certain days you do not work. Tell your customers you are fully booked they will be none the wiser. Better for you to have rest than to be dead from exhaustion!
Balancing Work and Home Life
Mark your diary for any family event when it is first mentioned. If your children have school concerts and meetings remember they are important. Arrange work cover or if you have a home business set your alarm clock, stop work early and head for home. With a little planning and thought your work life balance will become a habit you fall into with ease.
You might also like...