PAT Testing Saved My Life: Case Study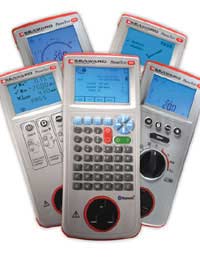 Mike Evans dreaded the future, like many people his business was not doing as well as he wanted it to. He'd tried several ways to introduce new customers to his electrical repair business but knew he needed to diversify in another way to cover his overheads each week. When a colleague mentioned PAT testing he realised this could be just what he was looking for.
Portable Appliance Testing
"When I met up with an old colleague at a trade show I mentioned that business was not as good as it could be and I could see it closing down within the year. The domestic electrical repair shop I'd owned for years was just about holding its own but the future looked bleak. My friend mentioned that he had branched into PAT testing products and spent part of each week visiting business premises to inspect and test portable appliances. I'd heard about this but had never considered offering the service so as soon as I was home I looked into what was involved. Basically Portable Appliance Testing (PAT) is done on a regular basis to ensure that all electrical equipment used in schools, offices and business premises was not faulty or dangerous.
Training
It seemed that the Health and Safety at Work Act of 1974 had strict laws about equipment used in places of work either by staff or the public needed to be regularly inspected and deemed safe. I needed to go on a training course and take an exam that when passed would give me a certificate to prove my competence. The course I chose would give me the City and Guilds 2377 – 100/200 qualification if I passed the exam.
One Day Course
I found a company that held training days and was about thirty miles from where I lived. I booked my place and hope that the £200 it cost would help the future of my business as I could not afford to waste a penny. The course was for the following month and I arrived on the day full of trepidation as it had been some years since I had attended a course or took an exam
Students
I was one of thirteen students on the day and we were from quite a cross section of trades. There was a tree surgeon who wanted to be able to test his own equipment, someone sent by their boss from a large manufacturing company, several small business owners just like me and the rest were either unemployed or facing redundancy and needed a new career. Women as well as men were in attendance and ages ranged from early twenties to those in their sixties. All in all it was a good bunch of people although most of us were a little nervous as the exam at the end of the day was very important to us all.
Studying
Throughout the day we were taught by the one instructor working through several training manuals. I think it helped that we all had some idea about electrical equipment and were not complete novices. We stopped for coffee and a buffet lunch during the day and discussed our thoughts on the course. We were all impressed with our tutor who was friendly and informative and didn't even laugh when we asked silly questions.
Examination
All too soon it was time to take the practice tests. These were done on paper and were similar to what we would undertake on a computer for the proper exam. It was still very nerve wracking! I wasn't that happy with my score as I thought I'd done better but was told that when I did the proper exam I had to take my time and go over each question carefully and if there was time to go back and recheck my answers at the end. After a cup of coffee we were all placed in front of a laptop computer and given one hour to answer the thirty multiple answer questions. It seemed we could change our answers at any time as the computer program would shut down at the end of the hour and not before. I was worried when several people left before the end of the exam as I thought I was being too slow but I carried on and found I had ten minutes in which to check over my answers before the time was up. Those of us that stayed were given our results and I was very pleased to say that I passed. My certificate would be sent to me within the next few weeks.
Future Business
It did cost me about £1,000 to purchase the equipment to be able to offer PAT testing as part of my business but already in the six months since my training work has increased and my future does not look so bleak."
You might also like...