Alarms and Safety at Your Workshop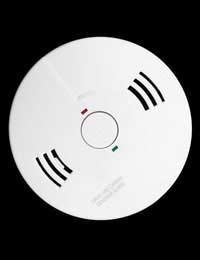 When setting up your electrical repair business in your workshop you must make sure that you have a good alarm system and that your property and its contents are protected.
Lease Or Hire
When you have leased or hired your work unit, quite often you will find that some forms of security are included in your rental payments. Check your contract carefully before signing to see that any safety and security services that were offered are listed in the contract. Ideally you would like to see a twenty four hour security cover with perhaps a security guard for the industrial development and a close circuit TV system for added security.
Alarm your Workshop
An alarm fitted to your workshop may seem quite a basic security item in these days of high tech surveillance but never forget that a large prominent box on the exterior of your workshop will deter potential burglars who are looking for the chance to remove your goods.
An alarm is also very noisy and will alert a security guard or anyone working in other units nearby. A good alarm service can also alert the local police station and you can be called at home in next to no time. The downside to this is that faulty wiring or a false alarm can call you out at the most inconvenient times and also upset neighbours as they always go off in the middle of the night!
Home Workshop Security
If your workshop is attached to your home or is situated in your garden you still need to have a reliable security system in place. As an electrician you will have access to companies that supplies alarm systems for safety and for security and will be able to purchase one at trade prices and install it yourself.
Discreet Security
Remember noisy alarm sirens may not be suitable for a built up neighbourhood and will not endear you to your neighbours who are already fed up with the comings and goings from your workshop at all hours. You may need something more discreet and quiet! A close circuit TV system that you can record through your video and watch on your television is a very popular idea – even for home security where you can view your front door to see who is approaching or who is loitering near your gate.
Fire Alarms
Fire is one of the most dangerous things to happen in a home or a business. Not only are many lives lost to it each year but the aftermath can take many months to get over. Regardless of whether your workshop is on an industrial estate or in your home it will take a long time to bring your business back to working at a normal level again. You will lose much business and you may still have to pay staff.
Proper insurance can go a long way to helping at these times but protection may have stopped the fire ever taking a hold and ruining your business. If you fit a fire alarm at regular intervals around your workshop this will alert those in the vicinity before it gets too fierce. Extinguishers and well practiced drill procedures will also stop anyone getting hurt. An alarm is not expensive and can save lives as well as your business.
You might also like...