Rent or Buy a Workshop?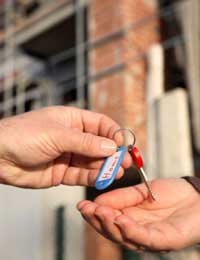 When starting your electrical repair business you will need a suitable workshop as your work base. You will see many advertisements for work units, some will be the size of factories with large yards attached – far too much for your first business but some will be the ideal size and in the right location. Some agents will be selling these units and some will be up for rent, what is best for you and your business?
Should You Rent or Buy?
Your financial situation will play a major part in your decision whether to rent or buy a workshop. Renting will obviously be cheaper but in the long run by purchasing you will have a valuable asset if you should ever decide to sell up the business. Yes the value of properties can go down but if this was to happen you could always rent the building until a suitable time comes to sell.
Finding the Right Property
Sign on with estate agents who deal with commercial properties and also check local newspapers each week for suitable workshops for your business. Check local business parks for vacancies, it is worth driving around these parks and estates to look for empty properties. You can also talk to other tenants who will tell you if a business is moving out.
Sub Letting if your Building is too Large
You may find that the workshop you finally choose is slightly larger than you really need to start with. You could recoup some money by sub letting or sharing the building but if you are renting there could be a contractual problem.
If you have purchased the workshop then you will have the choice of what to do. Remember though that there may come a time when you wish to take back your workshop space only to find the person renting does not want to leave. Therefore whoever you rent to, even if they are a friend or family member, you should have a rental agreement drawn up to protect yourself. Alternatively, when you rent check that the person renting to you is in fact not sub letting themselves as you would hate to be in the position of setting up your business and then having to leave because of a clause in the contract.
Paying a Deposit when Renting
If you decide to rent a workshop you will be expected to pay a deposit and most likely up to three months rent in advance before you are handed the key to the building. You will also be expected to keep the building in good condition otherwise your deposit will not be returned when you vacate the workshop. Paying rent is more straight forward for a new business as it will give you time to develop the business and to decide if you are cut out to work for yourself.
Checking your Contract
Whether you rent or purchase your workshop for your new electrical business have someone check over your contract. It could be a small business advisor or a solicitor but it will give you peace of mind at a time when you have many things to worry about with your new business.
You might also like...