How to Find a Workshop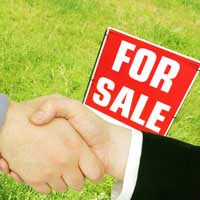 When you start your electrical repair business you have to choose, working from home, purchasing a shop or having a workshop. For many engineers a workshop is ideal as they can go out to visit customers and use the workshop to repair goods without being interrupted. But, where do you find these workshops?
Finding a Suitable Workshop
Ideally a workshop should have room for a work bench for every engineer, a place to store items waiting for repair, storage for materials and a small office area. Even better is a kitchen and toilet but sometimes in smaller units these are shared with other businesses.
You can purchase a workshop unit but quite often they will be hired under contract. You will have to pay a deposit and sign a contract for a set amount of time. There should also be a clause that will tell you if and when the rental price is reviewed.
Put your name down with estate agents that handle business premises. Check Internet sites using search engines to look for workshop units in your area. It is worth driving around local industrial estates and even leaving a note with people who are in larger units as they may well wish to sub let part to you. Make sure that if you do rent from another workshop owner that they can do this as their contract with the workshop owner may not allow this.
Choosing Your Location
You need a workshop that is located in a safe environment and has adequate security. Quite often small business parks will have a security officer on duty to safeguard the workshop and car parking area. This is valuable if your workshop is in a dubious area. Also you may wish to have customers call into your workshop to drop off repairs or you may have a 'while you wait' service.
Your workshop will have to be somewhere easily found otherwise they will give up looking for you and go to another workshop. Owning an electrical repair business means that you will have to go out to do house calls so your workshop needs to be near suitable main roads and not tucked away. You may have found a cheap unit on a farm but having to drive miles to get to a road network is not always ideal.
Workshop Based
Working from your workshop means that you could take on contracts from large companies rather than work for the general public. You would need suitable access for delivery vehicles and storage for the items awaiting repair.
Customer Based
Your workshop needs to be close to a town or in a built up area otherwise you will not have sufficient customers to keep your business afloat. Workshop units can be found in towns as well as the countryside so look for a suitable workshop in the place where you want to work.
A Workshop or Shop?
If you cannot find the right workshop in the right place it may be worth considering renting a shop instead. Consider both options as the workshop with your exacting requirements may be hard to find.
You might also like...