Employing Family in Your Business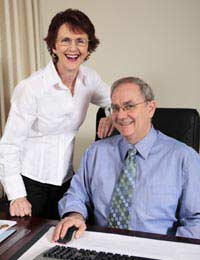 When starting your electrical repair business money could be tight and you may not be able to afford full time staff. Perhaps you have family that have helped you set up your shop or workshop and will help you out once more by working for your business.
Working with Family
You may have fellow family members who are in the same trade as you; they may even have the same type of business as you. There's nothing to stop you hiring them as staff in your new business, but, will you be able to work alongside a family member? Will they take instruction from you or run roughshod over your ideas and plans? Ideally if a family member has run their own business they should be able to advise you on start up plans to help you along in your new business.
Act like a Manager and be the Boss
You may have a wife or partner who has worked alongside you as you have trained in your profession and worked through plans to start your own business. They may be a partner in your business or a member of staff, but will you be able to work alongside them eight hours each day without squabbling over minor matters?
As the boss of a business it is up to you to act as a manager and not a sulky husband or son when working with your family. You will most likely need the help of your family members to decorate your shop or fit out the workshop before starting your business. Family are likely not to expect to be paid for every minute they work for you either, they will not clock off dead on five or demand overtime money in their pay packet. Also, you can call on mum or dad to come in and help if you are suddenly busy – wouldn't you do the same for them?
All Employees' Must Have a Contract
If a member of your family does work for your family business you must issue them with a contract exactly the same as any other member of staff. So, they work longer hours and are your mentor and general handy man but as far as your other staff are concerned they must not be seen to have any special considerations over other staff members. How would you feel if you worked with a colleague who disappeared to go shopping or took extra holidays when you were not allowed to? It could lead to staff disgruntlement and resentment.
Firing a Family Member
What happens if you find a member of your family who is also a staff member does not pull their weight? Will you be able to reprimand them or even dismiss them? If the answer is no then you should never employ family members.
A family business is fine if every family member can rub along together and realise that as staff they must act as staff and not brothers, sister, mothers or partners and resort to squabbling and bullying when they don't get their own way. Staff problems and business matters should be left in the workplace and not taken into the family home when the door to the shop or workshop is closed at night.
You might also like...