Staff Safety and Your Business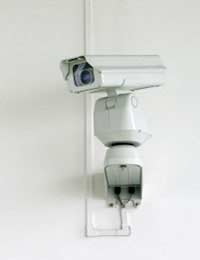 Staff safety in any business should be of paramount importance but within the electrical repair business there are other considerations to think about.
Keeping Your Displays Safe
Most electrical businesses operating from shops and showrooms will have a vast amount of electrical items on display. Many of these items will be running and there is the temptation to overload extension leads and sockets with far too many items. Add to this electrical display signs and heaters and your shop could easily become a time bomb waiting to go off. Check that the items are all plugged into sockets individually and that electrical displays are not overheating. Fit a residual current devise to the circuits for added safety.
Cables and Leads
All cables and leads should be away from where customers as well as staff walk. If any leads or cables have to travel across the floor place lengths of rubber covers over them to protect them and stop the likelihood of anyone tripping over them. Cabling that is damaged, frayed or has loosened from the plug should be replaced and not repaired with tape. Also if plugs are old and damaged in any way replaced them before staff or customers should electrocute themselves.
Steps and Flooring
If the flooring of your shop is old or damaged do your best to repair or replace it. Staff carrying items or doing their work will not be aware of damaged flooring and could easily hurt themselves. Staircases should be well lit and any stepping that is likely to trip someone should be highlighted with fluorescent tape or paint. Keep walkways clear of stock and equipment to keep staff safe from tripping and hurting themselves. Supply overalls for staff working in any situation where their clothing will be damaged or dirtied.
Training and First Aid
Staff should have regular health and safety training meetings where they are shown how to handle any equipment likely to harm them and also simple tasks such as the correct way to lift heavy and bulky items. Supply lifting equipment or trolleys so that staff are not tempted to lift too heavy a load. There should be a well stocked first aid box as well as fire extinguishers and staff should have fire drills or be instructed what to do in case of a fire and where to assemble if the building has to be evacuated. Where possible have at least one staff member trained as a first aid officer and update their training regularly.
Using CCTV in on Your Premises
Think of staff safety when they are working with customers. Are they told what to do if there is a robbery? Electrical items can be a lure to thieves. Have safety alarms fitted and also a good close circuit television system and advertise the fact that the premises are covered as this is sometimes enough to deter opportunist thieves.
Bank Your Cash
Never keep much money on sight in the till. Have notes transferred to a safe and bank each day. Signs saying that money is not kept on the premises are common sights in shops and businesses these days and may seem a simple deterrent but it will help your staff stay safe from attack.
You might also like...