Employing Office Staff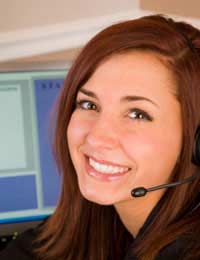 When running your own electrical repair business there will come a time when you need to employ office staff. Working in electrical repairs you may find the thought of office staff as alien to your world but they are a necessity to any business.
Becoming an Employer
Being an employer could be a new experience to you and there are certain aspects of having an employee or two that you need to learn. First how are you going to pay them? With sub contractors you pay by invoice but staff that work regular hours and only for you will need to go onto the payroll. You will need to provide a payslip, deduct tax and national insurance and pay holiday allowance as well. You will have to register with the tax office as an employer and they will supply you with a pack of paperwork and instructions on how to pay staff and how to send their tax and national insurance contributions to the collector of taxes.
Contract of Employment
As an employer you will have to provide an employee with a contract that shows their contracted hours, pay and any other entitlements. You will also have to describe employee work duties as well. An employer will also have to give the member of staff details of who they are answerable to and explain grievance procedures if they should occur. All this may seem rather formal when you just need someone to answer a telephone and type a few letters each week but each employee has to have a contract by law otherwise the employer can be taken to task by an employment tribunal.
Employee Duties and Training
You will have some idea of what you need each employee to do within your office before you even employ them. Remember that office jobs vary as much as electrician's jobs can. Within an office environment you can have, secretaries, typists, payrollers, juniors, accountants, bookkeepers, and general admin staff.
If you feel that the person you employ for your office will need to cover all accounts duties and payroll you will need to hire a bookkeeper who are qualified to carry out all these duties. This is a qualified job and you will not find someone under the age of twenty five who can carry out the work proficiently as they will not have had the experience. However, if you want someone to answer telephones, deal with customers in the shop and type the odd letter then a general admin clerk can be hired at a lower hourly rate.
Advertising for Staff
When you have decided which office staff you require you must next decide where to find them. There are many staff agencies but quite often an employer will contact their local jobcentre where they can place an advert for staff which will not cost a penny as opposed to using an agency. The job will also be placed onto the jobcentre plus website where it will be seen by anyone looking for that type of work.
Ask for CV's to be sent to you with a handwritten letter as this will tell you a little about the person applying and whether they can write – you would be surprised how many people try to obtain an office job with no experience or ability as they think it is a soft option to work in an office!
You might also like...