Electrical Business Trade Associations and Clubs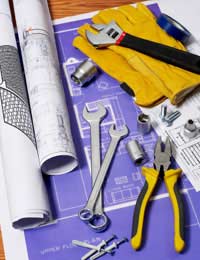 Being part of trade associations and clubs can help your electrical business. Shared knowledge, meeting colleagues and enjoying discounts on goods and materials are just some of the benefits.
Local Organisations
Business clubs such as the Chamber of Commerce can be found in many towns around the country. The clubs enable members of small and large businesses to network at breakfast and speaker events. For a sole trader or owner of a small electrical concern the chance to meet with businessman who can benefit their trade is worth the membership. It may be that an electrician owning his own business can pick up work from members living in the near vicinity of his workshop or shop.
General Organisations
Membership of other organisations such as the Round Table and the Freemasons not only allow members to network but also do sterling work for charities enabling members to enjoy each others company as well as make firm business connections.
Trade Memberships
Within each trade there are organisations set up to work with businesses that help keep small business owners aware of the legislation concerning their trade. These organisations arrange training events and help with apprenticeships, examinations, health and safety within the trade as well as general business advice. Belonging to trade organisations usually means that the business owner is able to show the approved logo on their paperwork and in advertisements. This shows customers that the business owner is part of a governing group and a reliable tradesperson. Some associations do charge a yearly membership and it is up to the businessman to decide if being part of networking organisations is worth the yearly fee. Memberships of larger organisations have fringe benefits such as group health cover, insurance and special deals on vehicle hire and purchase. For electrical businesses that sell white goods being part of an umbrella company means they can buy stock as a group to make larger savings and not always be undercut by larger stores and chains.
Manufacturers and Suppliers
Larger manufacturers and suppliers of materials to the trade sometimes have their own groups for customers. These offer incentives to buy at a cheaper price and too attend events and training days relating to new products. Some suppliers keep technical libraries, which are useful to small business owners who cannot afford to hold their own technical information in their workshops. By socialising with people that supply a chosen trade it is possible to know about new innovations within their world which will keep business owners one step ahead of the game and increase business turnover.
Online Groups
More general groups can be found online where individuals as well as small business owners can chat to fellow electricians and engineers. Topics such as difficult repair jobs, allocating rare parts or spares for older equipment or just interacting with colleagues on social matters can alleviate the boredom of working alone as a self employed engineer or just making contact with colleagues. To be able to log into a forum whilst at work and ask a fellow engineer for help with a tricky repair can be very beneficial to sole traders.
You might also like...