Finding Good Suppliers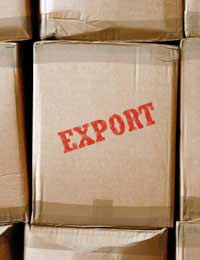 When starting your electrical repair business it is imperative that you have reliable suppliers from whom you can purchase your stock.
The Importance of Exhibitions
Visit trade exhibitions to find out what are the latest innovations for your trade. Introduce yourself to the companies that you know can be useful for your business. Make appointments for the suppliers to send their representatives to your company so that you can discuss your needs for your business.
Online Wholesalers and Electrical Suppliers
Search the Internet for wholesalers and suppliers that could be useful for your business. Even if they only stock a few suitable items they may well be cheaper and more reliable than other suppliers. It is possible to order and pay online with supplies arriving the next day if a quick delivery is requested. You will need a credit or debit card to be able to trade with suppliers online.
Trade Counters
Use the Internet, telephone directories and trade publications to look for suppliers in your area. It is useful to be able to go to a trade counter and collect the items you need when you need them rather than waiting for a delivery that could take several days to arrive and stop you finishing a repair job.
Trade Discounts
Check each supplier's terms of trading as you may find that you will receive a discount if you spend over a certain amount of money. Some suppliers also add a surcharge if you order below a certain level so it pays to check before you orders. Lower spending limits can also attract a delivery charge, this can eat into the profit of a job so should be accounted for when pricing a repair.
Making Your Business Known
Gradually companies will get to know of your company and representatives will arrive on your doorstep from trade suppliers and other companies. Rather than being glad to hear of new companies you will begin to get fed up with salespeople knocking on your door!
Creditors Accounts
When you register with suppliers you will have the option to open a trade account and not have to pay in advance for your goods each time that you order. A creditor's account means that you will receive an invoice when you order and will have to settle what you owe at the end of each month. Most suppliers will check your credit rating and give you a limit of how much credit you can have. Failure to pay an account on time could mean that you are put on stop with the suppliers and will not be able to obtain supplies when you need them. Further more if you do not pay you could be registered with a county court judgement. This will affect your future chances of obtaining credit elsewhere and seriously affect your business and home finance.
Choosing Who to Trade With
Gradually as your business grows you will get to know the reliable and cost effective trade suppliers and choose who you wish to trade with. You should be rewarded for your loyalty to companies by being given better price deals for supplies and your suppliers will include you in company offers and training days.
You might also like...