What Electrical Skills Do You Have?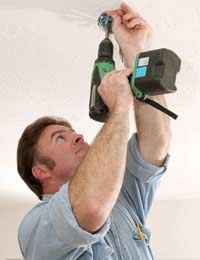 There is nothing to stop you starting and electrical repair business but do you have any skills or experience in this trade or are you starting your new venture purely on a whim?
Time-served Electrician
Many people who go onto starting up or owning an electrical repair business started in the trade as apprentices. With up to five years indentured to an employer they learned not only a trade but put through college to gain the essential qualifications and skills needed to be a top rate service engineer of electric goods. After this those truly interested in their trade would update their electrical skills as new technologies were introduced. The natural step then is to start their own business.
Inheriting a Business
Other people may have inherited their electrical businesses through family and perhaps worked in the shop in their spare time. They would have skills other than electrical skills such as retail and customer service skills. They could also have knowledge of electrical items other than in the repair side of the business.
Guiding your Staff
When starting an electrical repair business you must try to have some knowledge of the trade in order to be able to supervise your staff and provide a good service to your customers. It is possible to train as a mature student and gain electrical skills.
Product Introduction Courses
Most manufacturers will hold introduction courses and open days to introduce shop owners to their new products. If the shop owner is the main electrical retailer in the area they will also be offered service manuals and be able to purchases replacement parts under guarantee for their customers. Courses for staff will also be free or at a reduced rate for engineers and sales staff so that they are up to date with the products and aware of any new technological inventions.
Hiring a Trainer
If you and your staff are too busy to attend college or other courses it is possible to hire trainers that will come into your business and train both you and your staff in skills suitable for your business. This must be planned carefully as the business will still need to be run with staff available to tend to customers' needs. Perhaps book the courses on a quiet day and call in partners or family to man the telephones and shop whilst the full time workers are trained. The other option is to have two courses on the same day so half the staff is working and half are attending to lecture. These courses are not cheap but they do ensure that the lessons can be tailored to your business and staff and that your business is able to be open for the day rather than close.
Keeping Staff Records
Be meticulous in your staff records. Check that their training is up to date and also their qualifications in their electrical knowledge. Use their skills to learn the job yourself and to be able to train junior staff.
Trade Journals and Magazines
Keep abreast of the electrical industry by reading the trade journals and magazines associated with your business. These publications will keep you abreast of electrical innovations and the skills required to service and repair them.
You might also like...