What Business Skills Do You Have?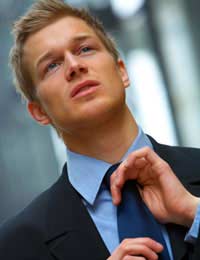 It's all very well to want to start your own electrical business; however, do you have the relevant business skills to run this type of business? Come to think of it do you have any business skills at all?
Are you Good at Business?
You could be the best electrician in town, people could come from miles around after hearing about your skills, but if you cannot run a business you will soon fail and your business will be closed down. Think how long it took to learn your trade, gather qualifications and gain confidence in your trade. The same can be said of people who have business skills. It is as important to be able to use business skills as it is to repair a television or washing machine.
Having Family Help
Quite often a small electrical business will be a husband and wife team. Has your wife either worked in an office or a shop? She may have the skills you need to organise the front of house aspect of your business or in fact the accounts department. How satisfying to be able to get on with the work you enjoy and leave your wife to cover the paperwork and the customers. Do you have a parent or relative that has retired who could help out with your electric business? They may have the business skills required to help you out even on a part time or temporary basis.
Business Courses
As the business owner you should be aware of all aspects of your business. Even if you have a partner to cover the business aspects or intend to hire a competent business manager it is helpful if you know what they are talking about. Enquire at local colleges and adult education centres for courses on running a business. Business organisations such as Business Link and The Prince's Trust have mentors and trainers for new business start ups.
Sleeping Partner
There may be someone who intends to invest in your business but keeps in the background of the day to day running. However if they have the business skills needed for your business then approach them for their help. You may be able to get them at a cheaper rate than you would if you employed a person with business skills. The person who ultimately helps you will not have to know about electric goods or have skills in your trade. Although it would help if they knew the difference between a diode and a plug it is their business skills you are after.
Accountancy Service
Many accountants offer a service whereby they take on all your day to day accounts work as well as your yearly profit and loss accounts etc. for the tax man. Rather than carry out the work yourself, or hire accounts staff you will be able to send all receipts, invoices and bank statements to his office and he will keep your business accounts in order. The downside to this service is that you will not have your paperwork to hand at your premises and it can be quite costly. You may find it more useful to employ a bookkeeper for half or one day each week to work on your premises keeping your accounts for your business up to date. Business Link and other business advice organisations provide training days for business starts up that cover the paperwork side of running a small business.
You might also like...