What Stock to Hold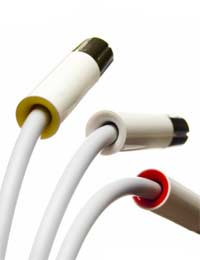 When running an electrical repair business you will require a stock of components and materials in readiness to carry out a repair for your customers. However, what sort of stock should you keep and where should you store it?
Deciding on your Stock
The stock that you hold should depend on what type of business you have. An electrician dealing with house wiring would hold completely different stock to a TV engineer or/and telephone engineer. If you are completely new to the trade be very careful not to over stock as this may never be used. Also, some stock may go out of date or be upgraded by newer and better products and you will be forced to sell off the stock at a cheaper price than you paid for it.
Create a Stock Room or Area
Try to keep any stock in one area of your workshop or shop. A separate stock room would be ideal and all supplies could be put there after being checked into your stock book or computer programme. The room should be lockable and the key only given to responsible staff. The ordering of stock should be given to one member of staff so that stock and supplies are not ordered by every member of staff resulting in rolls of cables and boxes of light bulbs being ordered by every member of staff.
Ensuring Stock Control
If you decide to hold stock in your business you must have some form of stock control so that you know what you hold and the value of it. Sadly you must also check who draws out stock, for which job and if any stock is returned to the store room unused as pilfering can become a big problem if left unchecked. If your business is large enough have one member of staff in charge of the stock or make it part of one person's job remit. Stock control is also necessary as you have to know the value of stock for your accounts system.
Selling Stock Items in your Shop
If you have a shop front for your repair business you could also sell components and electrical items and then use the stock for repairs. This would have to be monitored carefully as shop stock being used for repairs would have to be transferred in the account books. Customers would be able to pop into your shop for lengths of cables and perhaps a scart lead for their computer. They would become aware of your repair services and use your business when they need a repair undertaken.
Consider a Trade Account
It may not be necessary to hold lots of stock for your workshop. It can be costly to hold supplies just in case you have a repair to work on. Instead look for an electrical wholesaler in your area and open an account. You could collect stock from their trade counter as and when you require it for a job. The downside is that the items may be out of stock but this is a chance you have to take.
Ordering Stock Online
With the Internet being used so much for business you could also order online for stock and supplies with manufacturers and wholesalers. Delivery would be made by courier, postal service or the companies own delivery vans depending on the urgency of your order.
You might also like...