The Shop Fittings You Will Need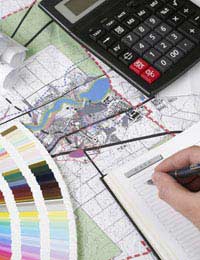 You may have purchased or leased a shop for your electrical repair business, collected the key and declared the shop open but what about shop fixtures and fittings? Do you have any in the shop, and if not what do you need?
Plan Everything on Paper First
Before making any costly mistakes sit with a pen and paper and list exactly what you wish to repair and sell in your shop. Decide where the workshop will go and where the counter will be sited. Is there a shop window to display the goods? Will you need fittings to display these items? Remember that you will need storage space and how about an area where staff can sit and relax in their breaks – even if it's a small table with tea making facilities and a sink to wash up. Don't forget the bathroom area – most shops will have one although there are some that have to share with another shop. From your plans list all the shelves, benches, counters etc .you will need.
Sourcing Fixtures and Fittings
Hopefully the shop will have some fixtures and fittings that you can use. They may need a lick of paint but will save you money that can be spent on stock instead. If the shop is a strange shape or if you require specially designed fittings why not call in a carpenter and have the fittings made to measure in your shop? Before painting walls and finishing the shop fittings make sure to add extras electrical points and aerial sockets – you can never have enough in an electrical repair shop.
Shop Fittings
There are companies that specialise in shop fittings; there are others that sell reconditioned fittings. If shelves and cupboards are to be fitted to walls remember that your lease may have a clause that states you must make good anything you damage when vacating the shop at a later date. Why not have as many fittings as possible in your shop removable so that if you should leave the shop, you can either take the fittings with you or sell them on to another shop owner.
Lighting and Heating
When fitting out your shop try to add as much lighting as possible, especially where you need to display stock and also where engineers have to work. Lighting such as angle poise, style lamps and also Banks of sockets for tools and electrical appliances, would be best for each engineer's bench. A computer near to hand would also be a good idea as a lot of repair work requires Internet searches these days and your office staff will also need to type letters and input figures.
Alarms and Surveillance
Your shop will need an alarm system as well as some form of CCTV system as the sort of stock you will have in your shop will be irresistible to thieves. Metal shutters for the windows and doors are other fixtures that should be considered, although these may already be installed by a previous tenant. Fixtures and fittings can be quite a costly part of setting up an electrical repair business and must be considered when costing for your new business.
You might also like...