What Overheads to Expect from Your Shop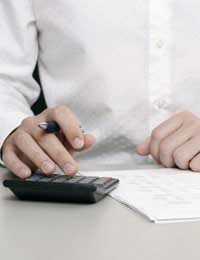 When you decide to set up your electrical repair business and rent or purchase a shop you should be aware of what overheads you will incur while running your business.
Budgeting to Keep Costs Down
Make a list of everything you have to pay out for to keep your shop running. These will be regular payments that are most likely set up as direct debits in your bank account. If you are not sure what these expenses are you will quickly be overdrawn at your bank and your finances will be in serious trouble. Keep a list, either as a spreadsheet on your computer or as a simple list stuck on the wall of your office. By knowing the total monthly output costs of your business you will quickly know what your shop turnover should be in order to pay your debts on time.
Regular Overheads
Be methodical and know every penny that it costs to run your shop.
Do you pay rent or a mortgage on your building? Make a note of when there are rises in the payments so you are not caught out.
Utility bills can easily catch you out. Make sure you know how much electricity will be used, remember you could be running a lot of electrical items in your shop and the lights will be on for most of the days that you trade. What about the winter, is your shop heated? This will add to the cost. Never forget your water supply, it is easily done. If your shop does not have a meter it may pay you to request that your water supplier fits one as it could save your business a lot of money.
Business rates are set by your local council and you will soon be in trouble if they are not paid on time. Check that you are paying the right sum for your shop but be warned that if you request an investigation and it is found you are not paying enough for your business rates you will be liable to pay more! If there are similar shops to yours nearby why not have a chat with the owner and compare your outgoings? With your home council tax you will no doubt have your rubbish collected each week. When paying business rates you may find that you have to pay extra for this service. Do not get caught out by this extra bill.
Telephone and Internet charges are something that can be quite high. Make sure that staff are not abusing the system and making long calls that add to your overheads.
Materials and Stock for your Shop
Materials and shop stock must also be paid for so do not overspend on this part of the business. With speedy deliveries and online ordering you no longer need to hold a lot of stock which will tie up money better saved to cover other overheads.
Other Overhead Costs
Staff wages, insurance, postal charges and stationery and advertising are also quite regular output costs for a business and must be considered. Add to this any large payments for fittings, computers, tills and shop alarms – most of which you may be paying for each month – and your overheads are rising dramatically. It may help to have a strict cash flow budget for your business so that you know at what point you are starting to make a profit and can relax!
You might also like...