Insurance on Your Shop Premises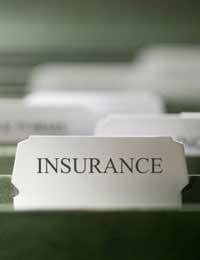 When you own a shop for your electrical repair business you must have relevant insurance cover. Without it you could lose your business overnight.
Contents Insurance
You must have the contents of your shop insured against damage, fire, flood and theft. You must keep abreast of your stock value and also the replacement prices of tools, equipment and all your display shelving and counters. Carpets decorations and other furnishings should also be priced.
Shop Front and Building Insurance
You must make sure that you insure the front of your shop as quite often it is the large panes of glass that are broken by vandals when you are away from the shop. Perhaps consider having some form of shutter fitted – this could even be a condition set by your insurance company. Once entry is made via a broken shop window your premises will be an open invitation to all thieves and your business a target for thieves. If you rent your property you may find that a condition of the rental agreement is that you have adequate insurance cover.
Fit a Good Alarm
You are in the electrical trade so you should be able to fit the best alarm system. If this is not your arm of the electrical business then speak to suppliers and colleagues and get the best security system that you can afford. Also a Close Circuit TV system (CCTV) fitted in the shop will make it possible to survey all parts of the business and also the front and back of your premises. Keep the tapes and label them with the date of the recording as they could be vital evidence if your property is damaged or there is an incident near to your shop.
Staff and Customers
Part of your insurance should cover your staff and customers. This is called public liability and should insure you against injury to staff or customers who are either damaged on your premises or by a repair that you or your employees has undertaken.
Purchasing Insurance
There are many types of insurance policies for shops and businesses. Don't necessarily go for the cheapest as it may not cover all eventualities or have enough cover if there is an accident or theft. Make a list of what you require and shop around. Speak to independent advisors and ask for quotes. Also check the excess level of each policy as you may find that if you make a claim you have to pay a hefty part of the cost yourself.
Trade Associations
You most likely belong to associations connected to your business and quite often members are given discount with insurance companies amongst other things as part of the yearly membership fees. If you belong to your local Chamber of Commerce you will mix with local insurance brokers who will be glad to give you a quote as a fellow member and associate. Speak to colleagues and friends who have shops as they will have looked into this expense and can advise you about insurance for your shop and what pitfalls to avoid.
You might also like...