What to Sell from Your Electrical Repair Shop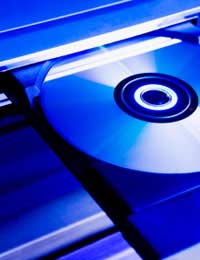 When you own an electrical repair shop you have to generate as much income as possible. Having a shop window means you can display items and should consider selling other items to entice buyers into your shop.
Choosing your Stock
Selling electrical items in your shop means holding some stock. Be careful what you hold as if it does not sell you would have lost money. Calculate a reasonable mark up percentage and remember that you will not be able to undercut supermarkets and stores that sell electrical goods. Think of items that will entice a customer into your shop without them having to spend too much money. Once they know what electrical repairs you carry out they will remember you when they need electrical items repaired at a later date.
Front of Shop Staff
You will need staff to work in the shop front to sell the electrical items that you stock in your shop. You must still be free to be in your workshop to carry out repairs. If you prefer to work with the public then hire another electrical service engineer to cover your repair service.
Stocking Small Items
Stocking electrical items such as batteries, torches, fuses and light bulbs will entice daily shoppers into the shop. Plugs cable and aerials are other items that are needed and can add to your turnover. If you do not fit aerials yourself why not take bookings for a colleague that does and earn a commission in the process. This work can be reciprocated by your colleague.
Second Hand/Refurbished Goods
Refurbished televisions, radios, videos and other electrical items can be sold as second hand in your shop, Make sure that they are safe and offer a thirty day guarantee. There are many people who need a second television set or cannot afford a new one when their old set is beyond economical repair. They will be glad of the service you offer and will recommend you to friends and family. It is often the case in the electrical service industry to be recommended for your work and it is not unusual to end up doing work for many members of the same family or neighbours in one street.
Offering Other Services
Advertise that you are a dropping off point for other electrical businesses. Charge a fee to other electrical engineers who carry out work such as sewing machine repairers, computer engineers and other services that will encourage people through your front doors. Even contemplate offering photo copying in your shop if there is not another business in the vicinity doing the same.
Selling Home Entertainment
Home entertainment such as game machines and computer games is now big business and you should consider selling these items in your shop if there is not another person doing this in your area. This will encourage another type of customer into your shop to spend money. Sell and hire DVD's as well as this is a regular income.
Stocking Quality Items
You may decide that rather than sell cheaper products you will stock quality electrical items such as audio equipment and televisions from the top end of the market. This will encourage customers who have a more eclectic taste in home entertainment who are prepared to spend large amounts of money on electrical items. Most manufacturers who make this type of electrical equipment will also offer training on the repairs.
You might also like...