Should You Purchase or Rent Your Shop?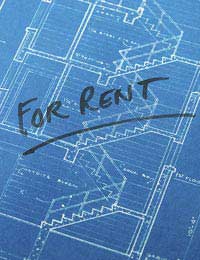 When starting your electrical repair business you may have decided to work from a shop. However, will you rent or purchase your shop – what is the best option?
A Shop Front
Working from a shop means that you will attract passing traffic and passing shoppers which is effectively free advertising for your business. Your shop front should sell your services so make sure that you have signs showing that you take in repairs or make house calls. If you intend to sell electrical and other items as well then make sure that they are shown in the shop window. It is small items that will lure shoppers into your premises rather than larger items. Someone who wishes to purchase a light bulb or a length of cable will remember you when they need a television repaired or need to purchase a video recorder.
Initial Expense
When you first set up your business you will have a lot of expense whether you purchase or rent your premises. These expenses include: legal fees, deposit and monthly rent if you rent your shop. If you purchase your premises expenses include: legal fees, deposit and a monthly mortgage.
Living Accommodation
Your shop could well have living accommodation attached which you do not wish to live in yourself. If you purchase your premises you are free to let these rooms out and gain useful income to subsidise your mortgage payments. However, if you rent your shop your lease may state you cannot sub let the rooms and they will be of no use apart from being used as storage for the shop. You may find that a member of your staff would like to rent the living accommodation and this would be a bonus as you would have the added security of people living on the premises who could be called upon if there was a security problem out of hours.
Maintenance
When you purchase a shop outright you will have to maintain the property as you would any other building but it would be at your own expense and when you wish to do it. If you rent your shop you may be able to call upon your landlord for some maintenance work. However, your rent agreement will show that you have to maintain the property to a certain standard and at your own expense which adds to your monthly outgoings. The shop will be improved but still you only rent and the one to benefit is the landlord.
If All Goes Wrong
If your business should fail then what happens to the shop? If you rent you may find that you are tied into an agreement that means you still have to pay rent for a certain period and cannot sub let the premises. However if you own the shop you can either sell and hopefully at a profit or rent out the shop to another trader. Another option is to use the shop for a different type of business or, subject to planning approval, turn the shop into a home and rent or sell it to an interested party.
You might also like...